Are back taxes making your financial life difficult? Have you recently been notified about an audit by the IRS that has you in a panic? Do you need help applying for a tax settlement? For these and other tax issues, you can always turn to the tax resolution specialists at Taxation Solutions, Inc. We provide professional tax relief to individuals and businesses throughout the Arlington area, and we're your top source for expert tax help. No matter how tough or complicated your tax problems seem, you can count on our tax consultants to provide you with an effective solution that will help bring financial relief. If you need assistance with a tax issue, get in touch with a tax attorney or other tax advocate from our team today!
Licensed and Insured Tax Consultants
40+ Years of Combined Experience
Free Estimates Available
Individual and Business Tax Help
Comprehensive Tax Resolution Service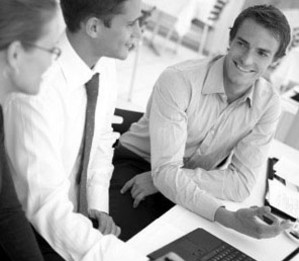 Located in Arlington, Virginia, Taxation Solutions, Inc. provides expert tax help to residents throughout the local area. We offer back tax help, assistance with IRS audits, and other tax resolution services to residents in McLean, Falls Church, Annandale, Alexandria, Burke, Fairfax, Washington, DC and Bethesda and Silver Spring, Maryland. When it comes to handling tax problems, our tax consultants are some of the best in the business. Not only are we fully licensed and insured, but we also have over 40 years of combined experience working with individuals and businesses experiencing tax issues. From help handing back taxes to advice about tax settlement options and assistance at an audit by the IRS, we have your needs covered. Put an end to a stressful financial situation today by calling on the tax experts at Taxation Solutions. You can speak with a tax attorney or other tax advocate from our firm about your issues and get the assistance you need to move forward and improve your finances.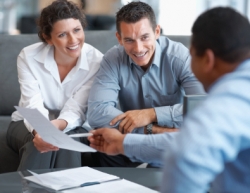 At Taxation Solutions, we know how difficult tax-related issues can be for your personal or business finances. If you're struggling with back tax debt or you're worried about facing IRS audits in the future, this can put a huge amount of stress on your daily life. Fortunately, the tax relief experts at Taxation Solutions are here to ensure that you don't have to go through this kind of stress for long. We can help you with penalty abatement, payroll tax problems, and so much more. We pride ourselves on offering customized service that's unique to your specific tax problem or issue, so don't think for one second that you'll get cookie-cutter advice from our tax pros. We'll consider your individual needs before providing you with the most effective tax resolution strategy to meet them. Call today for a free estimate or to schedule an appointment!
For your security and peace of mind, Taxation Solutions, Inc. is fully licensed and insured. We're also proud to be active members of the American Society of Tax Problem Solvers (ASTPS). When you want tax resolution assistance you can trust, we're the tax consultants you can always count on to provide you with high-quality service.